Camping at Pole Canyon
Bring your RV or tent; enjoy our bathhouse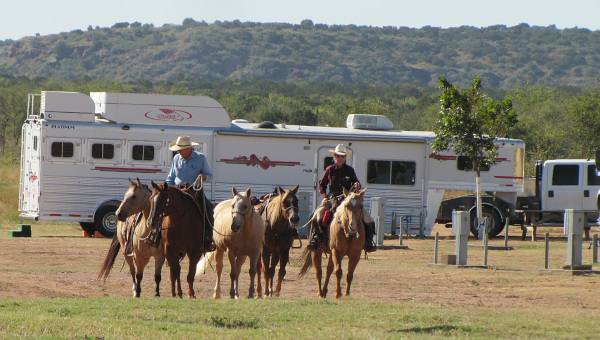 Experience nature at its best with no outside distractions.
Pole Canyon Ranch has 16 pull-through RV sites with water and electricity (20, 30 & 50 amp available) for $25 per night. Eight sites have 50/30/20 amp electrical hookups; eight sites have 30/20 amp electrical hookups. A dump station is available for $5 per use.
We guarantee site availability with your reservation but do not assign specific sites. You choose your site on a first-come, first-serve basis. If your RV can use the 30/20 amp electrical hookups, please use one of those sites to leave the 50-amp sites available for others.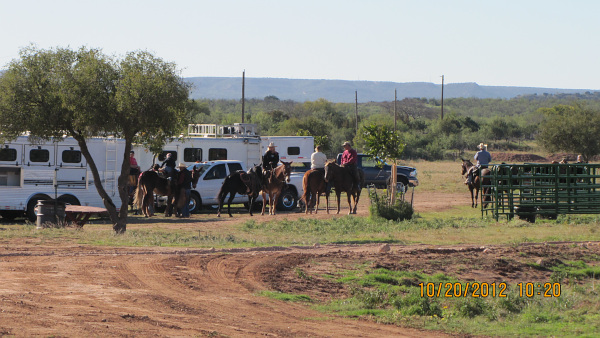 Bath House (Toilets and Shower)
We have a very nice bath house with three full bathrooms, including showers. It is accessible to all campers, as well as those here for day use.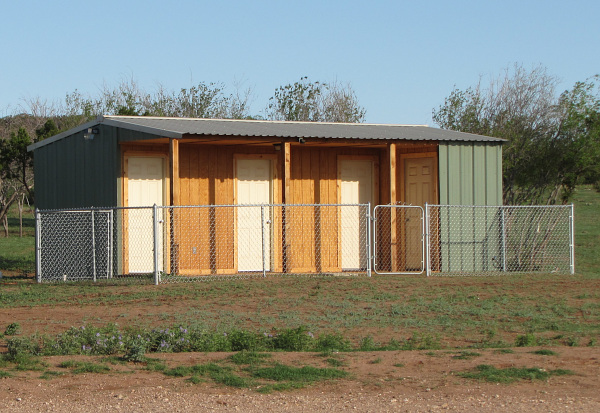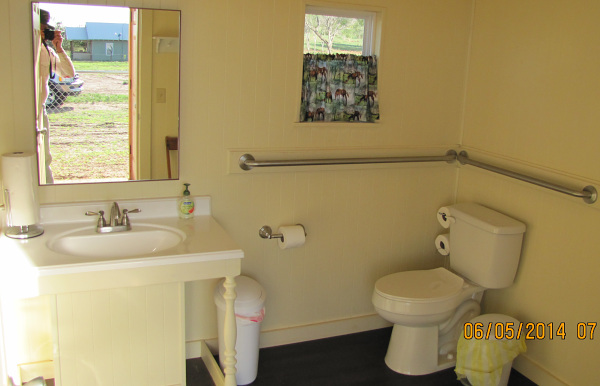 Dry Camping (RV or Tent)
Pole Canyon does not have a designated area for dry camping but plenty of open space is available for either RVs or tents. Our fee is $20 per site for dry camping.
Horse Pens
Horse pens are available for $5 per night per pen. We have 36 pens available, each designed to hold one horse or mule. Most pens are 12 feet square. Pole Canyon operates on a first-come, first-serve basis with respect to pens. Negative Coggins test required. Water is available to all pens. Pens are to be left cleaned and tubs turned upside down. Manure is to be dumped into the field on the east side of the RV area.
Bike Racks
Sorry, we don't have bike racks. Please plan to secure your bike.
WiFi and Cell Phone Reception
There is WiFi service in the camping area. The cell phone reception at the camping area is only through AT&T, and it is spotty.
Fires and Grills
You need to ask us if there is a fire ban in effect for this area. We do not have fire rings at the campground. Please bring your own fire ring. If a fire ban is in effect, you can use an elevated grill that you bring, but no ground fires.